Dholera News: Dholera International Airport work in full swing
8th May 2023 | Source by Navgujarat time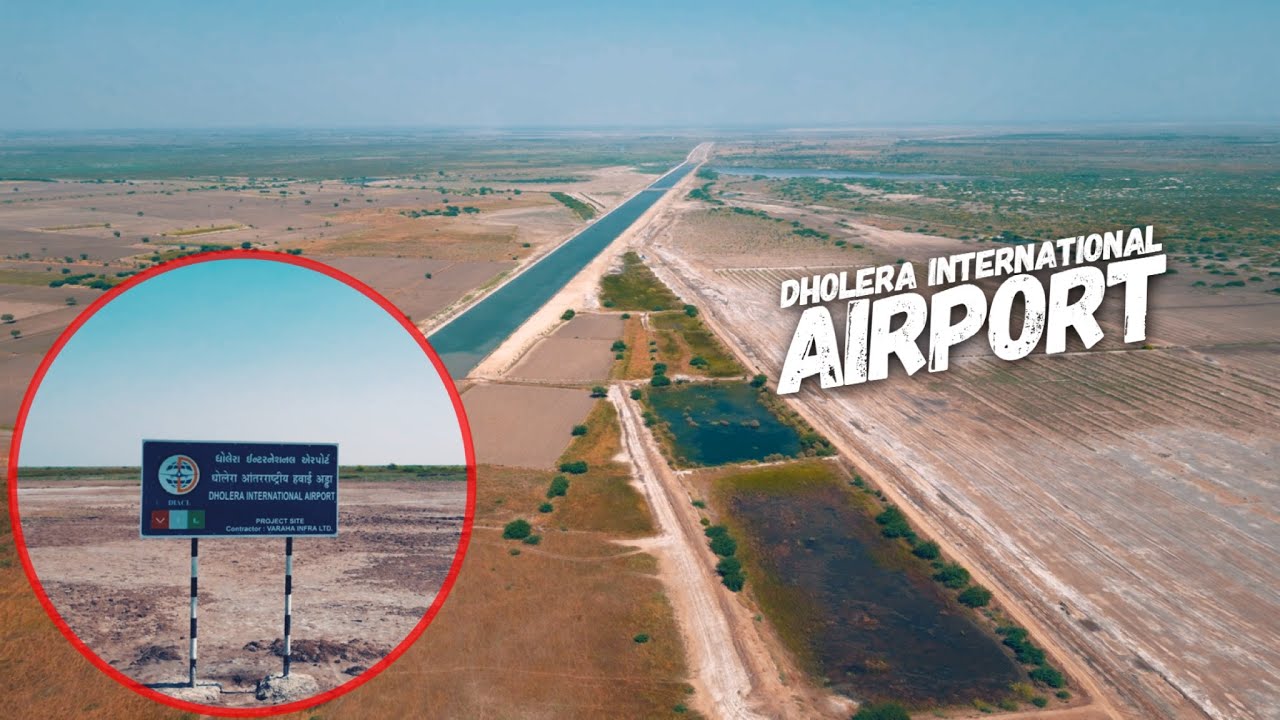 Gujaratis are known for traveling the world. There are many countries in the world where Gujaratis are going for business, business and now for education, new international airports are now being developed due to restrictions against the expansion of Ahmedabad International Airport to meet the increasing domestic and international air passenger traffic.
At a distance of 100 km from Ahmedabad, the work of Green Field International Airport at Dholera has already started in full swing and this airport will be operational in 2024-25.
Ahmedabad's airport is in the heart of the city, but as sufficient land could not be made available for its expansion, the government has decided to build a new international airport at a cost of Rs 1,305 crore at a distance of one kilometer from the
Dholera Special Investment Region (SIR)
, i.e. 108 km between Ahmedabad and Bhavnagar. Work has started.
Under the leadership of the Airport Authority of India and a joint initiative of the Government of Gujarat and the National Industrial Corridor Development and Implementation Trust, the project has been given final approval.
Currently the 3200 meter runway and related works of the first phase of the Dholera International airport have started. The state government has allotted more than 1400 hectares of land for the project.
The runway of the second phase will be 4000 meters and the design is now being prepared for the terminal building connecting the runways of these two phases.
The Dholera International airport will be capable of handling 4E class aircraft.
All kinds of facilities are being designed here, said a senior official associated with the project.
#NavGujarat time on 8th May 2023 Monday
How Dholera International Airport will look like, watch this video
For investment near Dholera International Airport, Contact Dholera Metro City Group
Dholera Metro City Group
is a distinguished and highly respected real estate developer known for their exceptional quality and unwavering commitment to delivering innovative and sustainable developments. With a proven track record of successful projects, Dholera Metro City Group is widely recognized as one of the most trusted and reputable developers in the industry. Their expertise and dedication to excellence have earned them a reputation for delivering unparalleled value and creating vibrant communities that stand the test of time.