Gujarat: Driving India's Economic Growth
20th Oct 2023 | Source by https://www.motormoutharabia.com/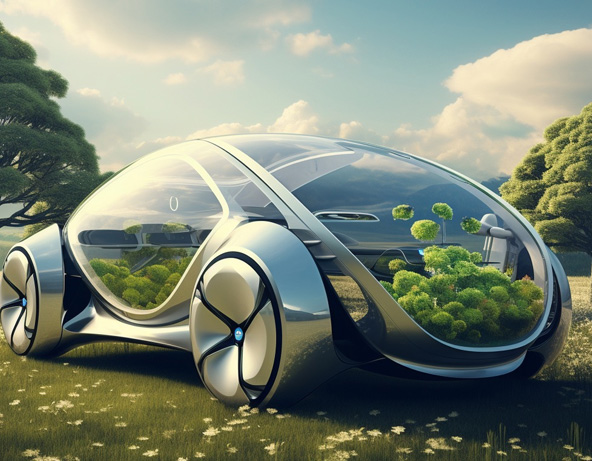 Gujarat, often referred to as the "growth engine of India," has consistently outperformed the national growth rate. Despite comprising only 5% of the country's population, Gujarat contributes over 8.3% to the national GDP. In the previous year, the state accounted for 33% of India's total merchandise exports. With strong global ties and a diversified Gross State Domestic Product (GSDP), Gujarat's economy remains exceptionally resilient.
Under the leadership of Prime Minister Narendra Modi, Gujarat has set ambitious goals for economic growth. The government aims to contribute 10% to India's economy and achieve a $500 billion economy by 2026-27. The state has harnessed the benefits of national initiatives like "Make in India," "Startup India," and "Digital India." Infrastructure projects such as Dholera Special Investment Region (SIR), Diamond Research and Mercantile (DREAM) City, and GIFT City, along with policies in clean energy and self-reliance, are paving the way for India to become a developed country by 2047.
To attract further private investments, Gujarat is focusing on transformative mega projects such as GIFT City, Dholera SIR, and Mandal-Becharaji SIR. These initiatives have established Gujarat as a hub for sector-specific industrial infrastructure. GIFT City, in particular, offers opportunities in aircraft leasing and financing, a fintech hub, and an international bullion exchange. Dholera is slated to become a global manufacturing and trading hub, and plans for a semiconductor display fab manufacturing plant are underway.
The state is also exploring the possibility of Tesla establishing a presence in Gujarat. While the primary discussions are being led by the central government, Gujarat is ready to engage with Tesla to ensure its substantial role in the company's plans.
Gujarat is committed to addressing climate change and has taken proactive steps in renewable energy. With its strong industrial base, the state leads in residential solar rooftops, ranking number one among all states in installed capacity. Gujarat aims to become the global green hydrogen capital and plans to add 30GW to India's renewable energy capacity through the world's largest hybrid solar and wind park by 2025. The state's renewable energy policy of 2023 targets generating 50% of electricity from renewables by 2030.
Gujarat's proactive policy-making, ease of doing business environment, robust industrial infrastructure, and improved quality of life have made it a preferred state for foreign investments. Companies from various countries have shown keen interest in Gujarat, spanning sectors such as renewable energy, chemicals, food processing, financial services, and futuristic technologies.
With forward-thinking policies and a vibrant investment landscape, Gujarat is poised to drive India's economic growth and secure its position as a global player in various industries.