Govt may soon approve Vedanta-Foxconn chip fabrication unit
18th May 2023 | Source by https://www.onlinewiki.in/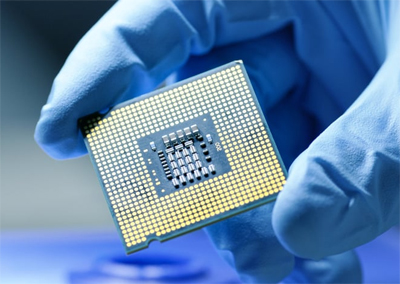 India is leading in the assembly of mobile phones and electronic devices, but it has no modern semiconductor fabrication unit in the country. Last year in September, India's Vedanta group along with its joint venture partner Hon Hai Precision Industry (Foxconn) signed a memorandum-of-understanding (MoU) with the government of Gujarat to set up semiconductor and display production plants in the state.
Now, the government of India is set to approve the chip-making plan of Vedanta-Foxconn under the USD 10 billion Indian Semiconductor Mission (ISM), as per a report by Economic Times.
"Their plan is for fabrication of 40nm (nanometer) chips- there are some conditions they need to fulfill. We are going to approve it," said a government official.
Vedanta Foxconn Semiconductors Ltd (VFSL) is a joint venture between Vedanta Group from India and Hon Hai Precision Industry from Taiwan. Vedanta has a 63 percent stake and Hon Hai Precision Industry has a 37 percent stake in the company.
VFSL has signed a technology transfer agreement with GlobalFoundries and STMicroelectronics and the details of the agreements have been submitted to the Ministry of Electronics and Information Technology (MeitY).
The IT ministry, which is the nodal ministry for ISM, has suggested GlobalFoundries and STMicroelectronics get some stakes in the VFSL. "They have responded positively to the suggestion. We are waiting for them to get back to us on the proposal," a government official said.
ET reported last year that the IT ministry wanted the Vedanta-Foxconn consortium to add another technology partner because it doubted the existing partners' expertise in chip-making and fabrication.
The government of India launched the India Semiconductor Mission (ISM) in December 2021 to support the development of the semiconductor and display industry by offering subsidies to selected chip makers.
VFSL has to furnish details of the binding technology transfer agreement and the technology that is being used along with information on intellectual property rights holders and the duration of the technology transfer for the disbursal of incentives under ISM. The company also need to submit the details of technical experts who will be involved to the government.
VFSL intends to invest Rs 66,000 crore initially to build a chip-making facility in Dholera, Gujarat. The total investment in the Dholera plant will be Rs 1.54 lakh crore, which will also have a display fabrication unit.
Next Orbit Ventures, in collaboration with Tower Semiconductor from Israel and IGSS Ventures from Singapore, has also submitted a plan to the government for setting up chip-making units in India.