Dholera International Airport will be completed by the end of 2026, Industries Minister's big statement
11th June 2023 | Source by https://www.dailyhunt.in/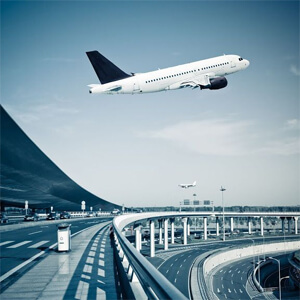 Bureau/Gandhinagar: Team Gujarat under the leadership of Chief Minister Bhupendra Patel is taking forward the development journey of Gujarat started by Prime Minister Narendra Modi. The work of
Dholera internationl airport
, which is exemplary in the infrastructural development of the state, will be completed by the end of next year 2026. For which operations are going on on a war footing.
Appreciating the work being done by the office of the State Industries Commissioner, he said that a target of 'zero pendency' has been set in the next week to resolve all the issues affecting the Small, Micro and Medium Enterprises (MSME), which is a commendable performance. He further suggested the department to make labor and employment schemes available to all MLAs.
Minister of State Jagdish Vishwakarma discussed how the facilities of farmers can be further increased to give further impetus to the state's salt industry. He said that the Anubandham portal launched by Chief Minister Bhupendra Patel is a link between the job provider and the job seeking youth. He instructed to connect more and more sector specific industries on this portal.
To know more about the Dholera SIR International Airport, watch this video,
In this meeting, various presentations were made by senior officials from the office of the Commissioner of Industries, the office of the Commissioner of Cottage and Village Industries and various offices of labor and employment detailing the functioning of the respective departments, which was followed by a positive bilateral discussion.
Various presentations were made by the members of the consultation committee, parliamentarians and legislators. In which, issues such as implementation of new GIDC, development of state airports under civil aviation, establishment of smart ceramic park, minimum wages, working hours were discussed. A suggestion was made by Member of Parliament Bharat Singh Dabhi about creating employment opportunities by setting up a separate driving school for women, which the minister showed readiness to do.