Torrent gets licence to supply electricity at Dholera SIR in DMIC corridor
25th August 2018 | Source by www.timesofindia.indiatimes.com/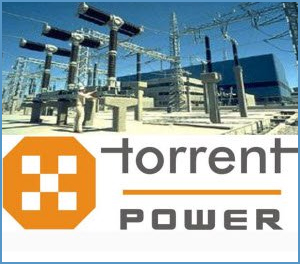 AHMEDABAD: The Gujarat Electricity Regulatory Commission (GERC) granted a licence to Torrent Power Limited (TPL) to supply electricity to the Dholera Special Investment Region (DSIR), a greenfield industrial city being developed some 100km from Ahmedabad.
The state power regulator accorded TPL a licence to carrying out distribution and retail supply of electricity in the Dholera SIR area for 25 years.
In April, GERC had in-principle decided to issue a power distribution licence to TPL for Dholera SIR as the private sector company fulfilled the criteria laid down for the licence. GERC invited suggestions and objections to its intention to grant a licence to TPL.
After hearing the objections and suggestions of stakeholders, GERC recently decided to award the DSIR electricity distribution licence to TPL. "The licensee (TPL) shall procure power through competitive bidding after following due process according to provisions of the Electricity Act, 2003," GERC stated in its order.
With the receipt of the licence, TPL will be able to supply power to new industrial, commercial and residential units that will come up in DSIR.
Meanwhile, the existing licencees at Dholera SIR, Paschim Gujarat Vij Company Ltd (PGVCL) and Uttar Gujarat Vij Company Ltd (UGVCL), will not only continue to serve their consumers but will give new connections as well by extending their network.
"We note that both UGVCL and PGVCL have shown willingness to continue their existing business in the proposed licensee area. We therefore, decide that the existing licensees viz. PGVCL and UGVCL shall continue be the licensee as per their terms of licence and serve their present as well as future consumers as per their licence at Dholera SIR in DMIC corridor," the GERC order further added.
According to the provisions of the Electricity Act, the commission is empowered to grant licences to two or more entities for distribution in the same area.
"TPL will soon begin work on creating the distribution network in DSIR," said a source informed of the development. The company supplies power to Ahmedabad, Gandhinagar and Surat in Gujarat,