Gujarat to have 'Smart GIDC' at Dholera SIR
10th July 2018 | Source by www.thehindubusinessline.com/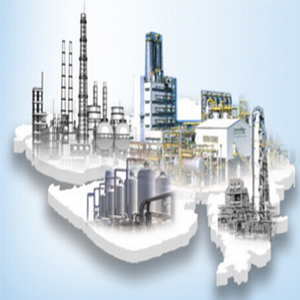 AHMEDABAD, 10th July-18 : What is likely to fuel the pace of development at ambitious Dholera Special Investment Region (SIR), the Gujarat government is planning to set up a next-generation industrial estate as part of the project.
The industrial estate — to be developed by Gujarat Industrial Development Corporation (GIDC) — is seen as a Smart GIDC withat Dholera SIR in DMIC corridor to attract Micro-Small and Medium Enterprises (MSME). Soon to be launched, the Smart GIDC would use digital technology to make utility operations efficient and effective.
Digital connections
"Under the Smart GIDC concept the entire utility operations such as drainage, water, electricity or gas supplies will be controlled and monitored using digital technology. There will be a common duct, from where all these connections will pass. A unit will require to just obtain a connection and plug in. There will also be smart meters and remote digital monitoring," D Thara, Vice- Chairman and Managing Director of GIDC told BusinessLine.
"To be spread across 200 hectares of area, the new Smart GIDC is aimed to benefit the MSME units with plots at affordable rates. This will trigger the development at Dholera," said Thara, adding that land has already been earmarked by the Dholera SIR Development Authority for the proposed Smart GIDC and the possession of the same will be given to GIDC within a month.
Infrastructure work will begin at the site after possession of the land. "The marketing of the plots will begin after six months. The Smart GIDC will be a multi-product GIDC without chemical units," said Thara.
'Good response'
Already, small businesses have started approaching the government to invest in Smart GIDC at Dholera. "We are getting very good initial response," she said, adding that the Smart GIDC at Dholera will be separate from the 16 new GIDCs already announced by the Chief Minister.
The government looks to push development at Dholera SIR, with the help of GIDC estate, which is seen as a driver for industrial development.