Greenfield Airport at Dholera likely to be ready by December 2025: Govt
6th Feb 2023 | Source by https://www.deshgujarat.com/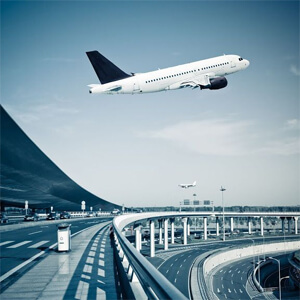 New Delhi: The work of Greenfield Airport at Dholera is expected to be completed by December 2023, Union Minister of State for Civil Aviation Gen. V K Singh (Retd) told the Rajyasabha today.
In response to Narhari Amin, Rajya Sabha MP, the Government of India said, "The Probable Date of Completion (PDC) of the project is in December 2025. However, the timeline for completion of the airport projects depends upon many factors such as land acquisition, availability of mandatory clearances, financial closure etc. "
"The salient features of Dholera airport include the Passenger Terminal Building with a handling capacity of 3.5 Million Passengers Per Annum (MPPA) and a runway of the length of 3200 meters with required facilities for " Code E" Aircraft Operations." the reply stated.
In January 2016, the Government of India granted 'In-Principle' approval to the State Government of Gujarat (GoG) for the development of Greenfield Airport at Dholera (Ahmedabad). The project cost of Dholera Airport is Rs. 1305 crore and a Joint Venture Company namely Dholera International Airport Company Limited (DIACL), where Airports Authority of India (AAI), GoG and National Industrial Corridor Development and Implementation Trust (NICDIT) hold equity in the ratio of 51:33:16 respectively has been formed for execution of the project. DeshGujarat
May I Help You?