Govt promoting Dholera as investment destination for defence manufacturing
12th May 2018 | Source by www.timesofindia.indiatimes.com/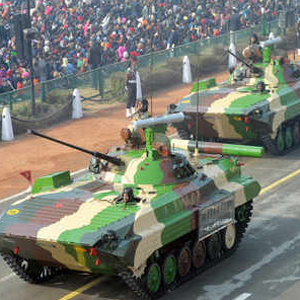 AHMEDABAD: The Government of Gujarat is promoting the Dholera Special Investment Region. as an ideal destination for investments in the defence manufacturing sector. Authorities plan to host a summit at Dholera ahead of theVibrant Summit. Dholera is 110km from Ahmedabad.
"We are capable of providing huge land parcels that are required for defence manufacturing facilities," said Jai Prakash Shivhare, the managing director of the Dholera Industrial City Development (DICC) Ltd. "Such a facility needs 400-500 hectares of land. Such large land parcels are not available anywhere in India." Shivhare was present at the Defence Conclave 2018, organized by the Confederation of Indian Industry and Society of Indian Defence Manufacturers.
"Chief minister Vijay Rupani has said that Vibrant Gujarat Summit 2019 will project Dholera as a key investment destination," Shivhare said. "The pre-Vibrant event at Dholera will push for investments in the region."
Several international players have expressed interest in setting up manufacturing facilities at Dholera SIR. "Recently, we presented the aspects of Dholera SIR at the DefExpo 2018 in Chennai," Shivhare said. "American defence and aerospace giant Lockheed Martin has shown interest at Dholera SIR in DMIC corridor, especially for manufacturing batteries as a 5,000 megawatt solar power plant is coming up in the region. The company representatives will visit Dholera in June." Airbus signed a memorandum of understanding at the last Vibrant Summit and will invest at an appropriate time, he said.
In the wake of massive investments in the region, several power companies have shown interest in seeking a distribution licence in the region. The state government is looking at pushing investments in other sectors in the region as it falls on the Delhi-Mumbai Industrial Corridor (DMIC).