Centre okays Rs 50,000 crore for developing Purandar and five other greenfield airports
4th may 2018 | Source by www.hindustantimes.com/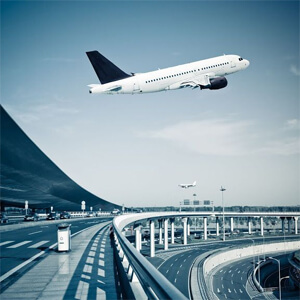 Days after the Centre approved the last site clearances for the proposed Purandar international airport near Pune, the central government has now announced that it will invest in it. The central government, on Wednesday, announced that it will invest in a capital expenditure (capex) of Rs 50,000 crores for six proposed greenfield airports, including Purandar international airport.
Addressing a press conference in Delhi on Wednesday, Jayant Sinha, minister of state civil aviation, made the announcement.
A capex outlay is the money a company spends to either purchase a fixed asset or to extend its useful life.A greenfield airport is a new airport which is constructed on an undeveloped site from scratch, usually 150km away from the closest airport or at places which are not connected by air.
On April 23, the steering committee of the greenfield airports, appointed by the central government, had cleared the site clearances Purandar airport. The steering committee of the greenfield airport is a committee formed by the Union government under the ministry of civil aviation. The committee has representatives from all ministries of the central government that are involved in giving clearances to the project.
Considering the growth in the Indian domestic aviation traffic, the government of India is focusing on developing new greenfield airports, thus increasing the potential of the aviation industry in the country.
Sinha said, "The government of India has already given its approval for developing new greenfield airports in different cities including Purandar international airport in Pune, Jewar in Noida, Mopa in Goa, Bhogapuram in Visakhapatnam, Dholera in Ahmedabad and Hirasar in Rajkot."
Welcoming the development, CS Gupta, executive director, Maharashtra airport development company (MADC), said, "Purandar airport has a huge potential in boosting development in the region. The decision to include Purandar international airport in the capex outlay is a great one indeed."
He further added, "Now, with the formal announcement being made, things will gradually progress. Purandar international airport will be developed at par with the Navi Mumbai airport in Mumbai and a public private partnership (PPP) model will be used for the development of the project."
According to sources, the estimated cost for developing the proposed international airport in Purandar is Rs 17,000 crore. Approved by the Airport Authorities of India (AAI), the proposed Chhatrapati Sambhaji Raje international airport project at Purandar will be cover over 2,400 hectares. The project is aimed at meeting the growing air travel demand from Pune and is expected to give a major boost to the development of western Maharashtra and Marathwada.