AAI may close deal with Gujarat for Dholera airport by mid-Aug
25th July 2018 | Source by www.economictimes.indiatimes.com/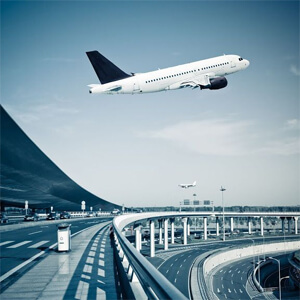 GANDHINAGAR: The Airports Authority of India (AAI) is likely to finalise a deal with the Gujarat government by next month for the proposed Rs 2,000 crore Dholera airport, a senior state official said.
"We have already sent the proposal to them (AAI) and they have accorded in-principle approval for it. We hope that by mid-August we will be able to finalise it," chief secretary, Gujarat government, Jagdip Narayan Singh told PTI here.
The airport is set to come up in greenfield city under the Delhi-Mumbai Industrial Corridor (DMIC) project at Dholera and will be built over four years.
"We are hopeful that the project will also move to the Department of Economic Affairs for further approvals by that time," he added.
Speaking about the need for the airport, Singh explained that Ahmedabad already has heavy traffic and needs an alternative.
He said Dholera would be the next growth centre for the state, with a need for robust transport infrastructure.
"This airport will not just improve connectivity but will also become a catalyst for growth of the greenfield city," he said.
The total cost of the project is expected to be around Rs 2,000 crore and an equity participation between AAI and Gujarat has been agreed at 51 per cent and 49 per cent, respectively.
In its initial proposal, the government had offered to maintain 74 per cent stake in the project, which AAI refused to accept.
Dholera Industrial City Development's managing director Jai Prakash Shivahare said many companies have already shown interest to set up businesses in this new city, which it plans to make a hub for defence manufacturing.
"In the defence sector, companies require huge land parcels like 400 to 500 hectares. Such large land parcels are not available anywhere else in the country now," he said.
"We have land parcels as large as 750 hectares and are hopeful of completing the work for the first phase of development by 2019. We are getting many queries from potential investors from the defence sector," Shivahare adde.