1 Lakh Jobs To Be Created In Gujarat As Vedanta Plans To Manufacture Chips With Japanese Companies
20th Oct 2023 | Source by https://trak.in/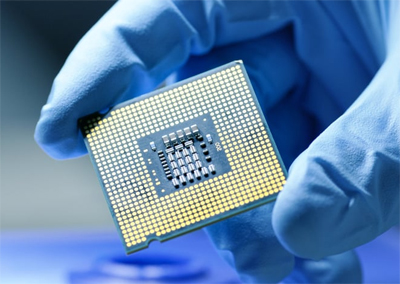 On October 17, Indian multinational mining company headquartered in Mumbai, Vedanta Group said it is exploring collaborations with Japanese technology companies continuing its plan to set up a semiconductor fab in Gujarat.
Vedanta Explores Collaboration With Japanese Technology Giant
During the Vibrant Gujarat Global Summit roadshow in Japan, Vedanta's semiconductor and display business Global Managing Director, Akarsh K Hebbar said that it is a USD 80-billion opportunity for companies willing to come and invest in the electronics manufacturing hub in Gujarat.
Further Hebbar outlined, "Vedanta's ambitious plans to establish semiconductor and display fabs in Dholera SIR, Gujarat, and invited Japanese companies to partner with Vedanta in helping build the country's first electronics manufacturing hub in the state."
The hub has the potential to attract hundreds of SMEs and create more than one lakh jobs, he pointed out.
Adding, "There is a USD 80-billion opportunity for companies willing to come and invest in this electronics manufacturing hub, and Vedanta will be the anchor for Japanese companies interested in investing in India."
Development of India's Semiconductor and Glass Display Manufacturing Ecosystem
For the unawares, the Vedanta group firm, AvanStrate Inc is headquartered in Japan.
Notably, the company signed agreements with 30 Japanese technology companies to foster the development of India's semiconductor and glass display manufacturing ecosystem, last year.
It is noteworthy here that Japan is also the second Quad partner after the United States to sign an agreement with India for the joint development of the semiconductor ecosystem and maintain the resilience of its global supply chain.
Besides this, Japan also stands among the top five countries to have a semiconductor ecosystem with around 100 semiconductor manufacturing plants.
Vedanta had earlier formed a joint venture with Taiwanese electronics manufacturing giant Foxconn as it announced plans to invest USD 19.5 billion in setting up a semiconductor wafer fabrication plant.
In addition to that both the firms have announced that they will invest in setting up electronic chip plants in India separately.