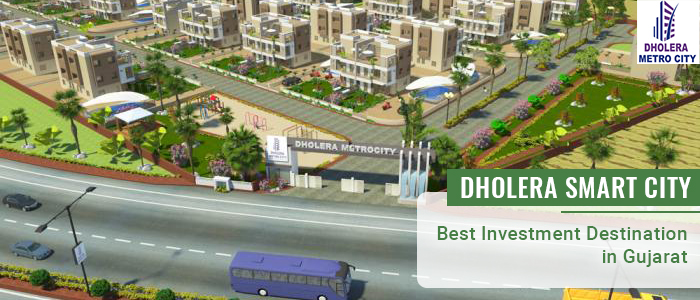 Posted 2018-10-11 by DMC/ Dholera Metro City, Dholera Smart City
Dholera Smart City – Best Investment Destination in Gujarat
Dholera is an ancient port-city located in the state of Gujarat. It is about 109 kilometers away from the famous city of Ahmedabad.

It was in 2009 that the government of Gujarat decided to work on the redevelopment of Dholera and make it into India's first smart city...
Read More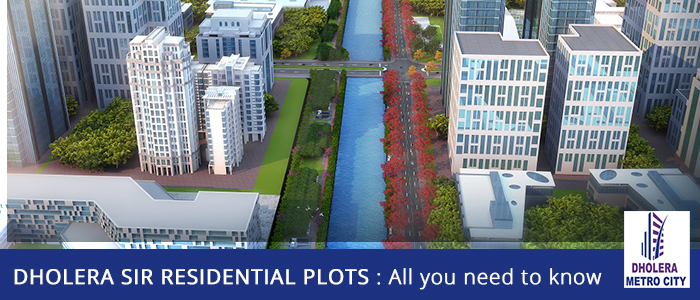 Posted 2018-04-10 by DMC/ Residential Plots, Dholera Smart City
Dholera SIR Residential Plots: All you need to know
Dholera SIR was integrated with a goal to generate value for the clients by guaranteeing an assured but fixed appreciation and revenues for the customer's money.

This Dholera Metro City is a perfect destination for investors and end-users considering for possessing their own plot area adjacent the New International Airport at the Dholera Special Investment Region...
Read More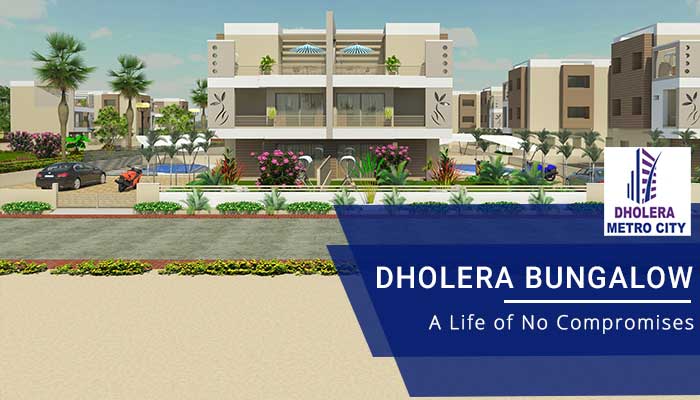 Posted 2017-09-26 by DMC/ Residential Plots, Dholera Smart City
Dholera Bungalow| A Life of No Compromises
Think comfortable living, think Smart Dholera Phase 1. A residential township facilitated by the most modern amenities, this project is being launched in the Greater Dholera area of Gujarat, specifically near the outskirts of Dholera SIR

Everything, beginning from the location of the township right down to the facilities it houses...
Read More
Posted 2017-09-17 by DMC/ Dholera Smart City, Dholera project, Residential Plots
5 Reasons You Should Move To Dholera Metro City
Dholera, located in the Ahmedabad district in Gujarat, is one of the most rapidly flourishing regions in modern India. This place is identified as the Greenfield port, the development of which is going along the private sector with the participation of the Dholera Port Limited.

The costal location of Dholera makes it one of the most lucrative areas to invest in urban India.
Read More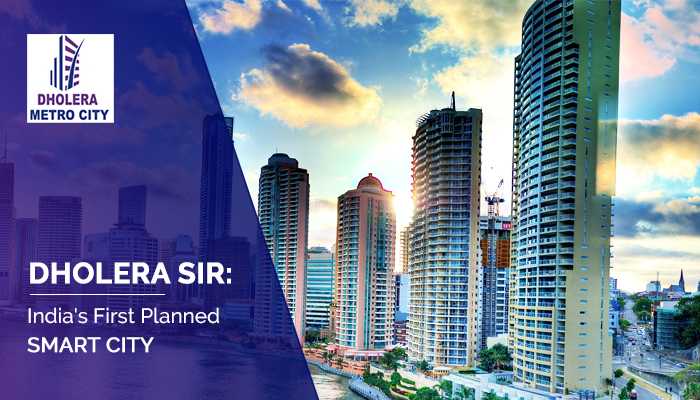 Posted 2018-09-12 by DMC / Dholera Smart City, Dholera project, Dholera SIR latest news
Dholera SIR: India's First Planned Smart City
Dholera SIR is one of India's pioneering smartest planned city projects. This enormous project with ample potentials has created a stir in the majority of smart property investors who are willing to be a part of it. Buying in a property like Dholera Smart City, is bound to be the wisest and most profitable investment option available.

Even purchasing a plot here with the purpose of building your dream house or office is also a great option....
Read More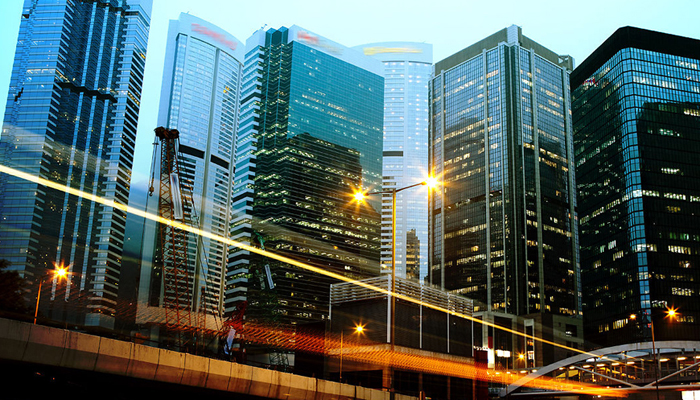 Posted 2017-01-11 by DMC /
Metro Rail to Open up Faster Transit Possibilities between Gandhinagar and Ahmedabad
100 kilometers metro linkage shall soon be established between Ahmedabad and Gandhinagar.The project aims to provide for a better and faster transit between the cities and link them efficiently with the city centres and other important destinations.

This elevated metro project shall be built in two phases spanning 61.55 kilometers and 38.45 kilometers respectively. The first phase shall connect Ahmedabad to Gandhinagar....
Read More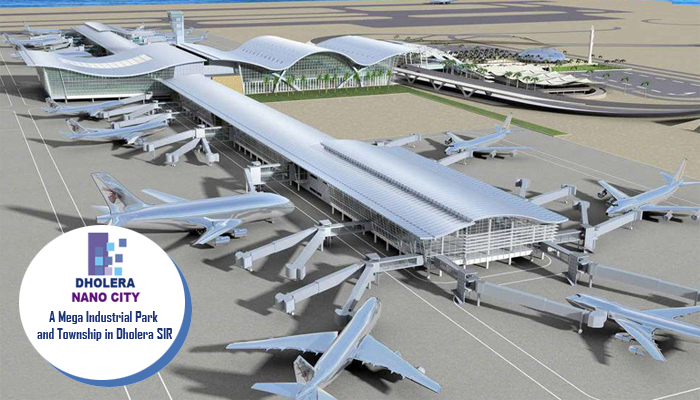 Posted 2016-09-28 by DMC /
Dholera International Airport at a Glance
Gujarat shall soon have two international airports; the first being in Ahmedabad and the second one being Dholera international airport which is in the making.

Ahmedabad airport shall soon reach its peak with the increasing number of passengers availing the facility. As per projections, the airport shall reach its saturation point by 2020. Due to the constraints faced in extending the facility further, the pressing need for another international airport close by was felt....
Read More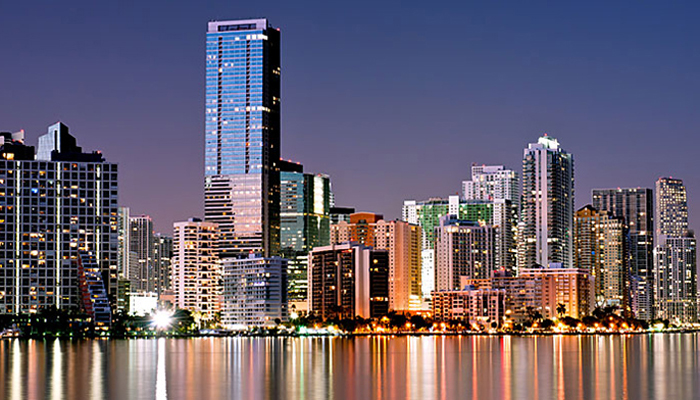 Posted 2016-08-31 by DMC /
Fast Upcoming Greenfield Township Dholera: Want to Buy Residential Plots; Here is the Check list
Dholera, the only Greenfield smart city is fast developing. With relentless support from state and central government and positive response from fellow Indians, the city has begun treading the path of enormous economic success. As industries are looking forward to start their operations from Dholera, land and plots are also being bought in the city for residential purpose. Going by expert views,...
Read More
Posted 2016-11-28 by DMC /
15 Things to Know before Purchasing a Plot in Dholera
Looking for Residential plots in Dholera? Before being a part of the awesome growth journey that Dholera's real estate market is scheduled for, here are some facts that one should know.

1. Dholera SIR is the biggest Greenfield project that India has ever seen and the maiden smart city of the country. The area allotted for the project spreads over 920 Sq. Kms and encompasses 22 villages.


Read More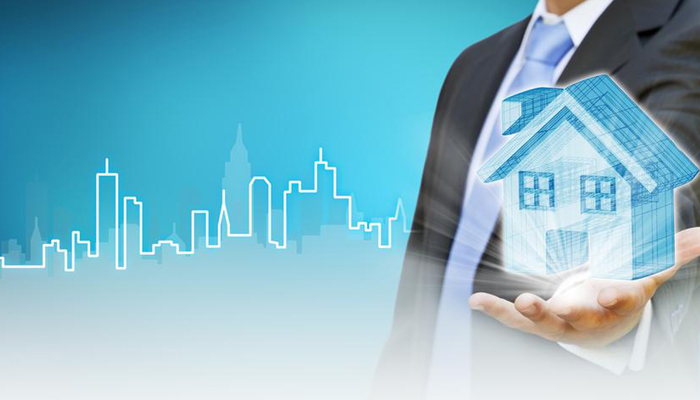 Posted 2016-10-15 by DMC /
Dholera Residential Plot Purchase- 10 'Must Know Facts' before you Strike a Deal
Dholera undoubtedly is a city with upcoming real estate boom. Many factors are having a positive impact on the property markets in Dholera which are expected to soar up exponentially.

More than 30 developers have entered the development phase of Residential housing complexes and townships within the city and also on the outskirts....
Read More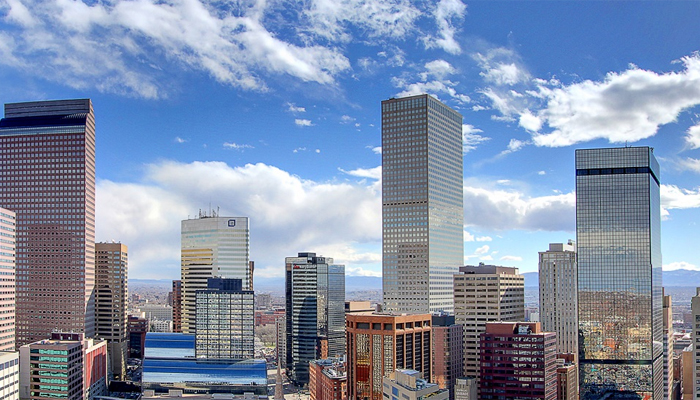 Posted 2016-11-16 by DMC /
Land Acquisition Completed for Smart Cities on DMIC
A major step in the development of DMIC has been completed - land has been acquired for 4 of the 8 smart cities that shall be built along the corridor. This news has been confirmed in a newspaper interview by the CEO of Delhi-Mumbai Industrial Corridor Development Corporation. He also confirmed that development on the said land has begun.
The US$100 million project, DMIC is being built along 1,483 Kms and shall pass through six states: Gujarat, Haryana, Madhya Pradesh, Maharashtra, ...
Read More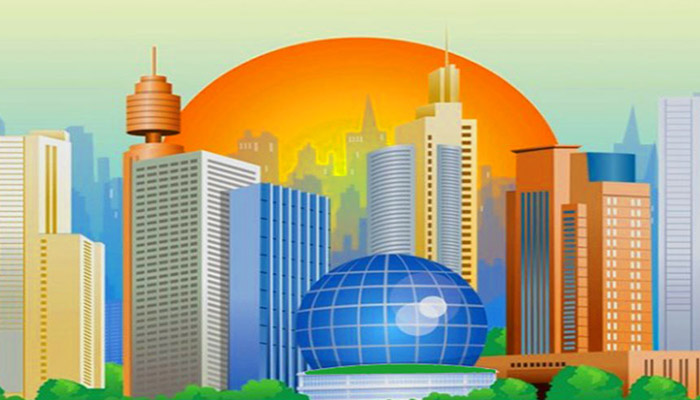 Posted 2017-01-17 by Admin /
Dholera Outsmarts Kavarrati - Why?
The capital of Lakshadweep islands, Kavarrati's pristine white sand beaches has made it a major tourist attraction in the recent years. With literacy rate of 88.6% and a meager 3% families under poverty line (2001 census), the city has fared well for itself. Kavarrati has recently been declared as one of the 100 smart cities to be developed in India. Let us draw a comparison between this beautiful tropical city and India's first smart city in terms of future potential and scope for investors.....
Read More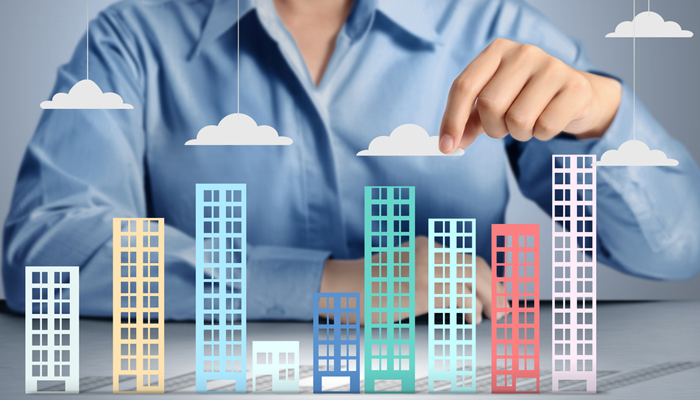 Posted 2016-12-17 by DMC /
Dholera SIR latest news: Dholera shall be ready to live in by 2019
Log on to Dholera SIR latest news and most news channels shall be speaking about the excitement of the city becoming livable by 2019.

As per Aecom, a US-based consulting firm which is the programme manager to implement theDholera project, the Special Investment region shall be functional with manufacturing units and host a population of about 1 lakh people by the year 2019.


Read More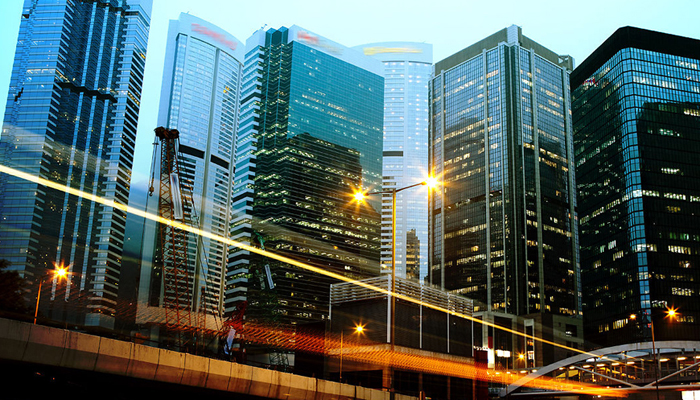 Posted 2017-02-17 by Admin /
AMRUT - Atal Mission for Rejuvenation and Urban Transformation for Dholera Metro City
Blog 32- AMRUT - Atal Mission for Rejuvenation and Urban Transformation AMRUT - Atal Mission for Rejuvenation and Urban Transformation for Dholera Smart City
AMRUT stands for Atal Mission for Rejuvenation and Urban Transformation. The purpose of this scheme is threefold:-
To ensure that every household is facilitated with constant water supply and also a sewerage connection
Read More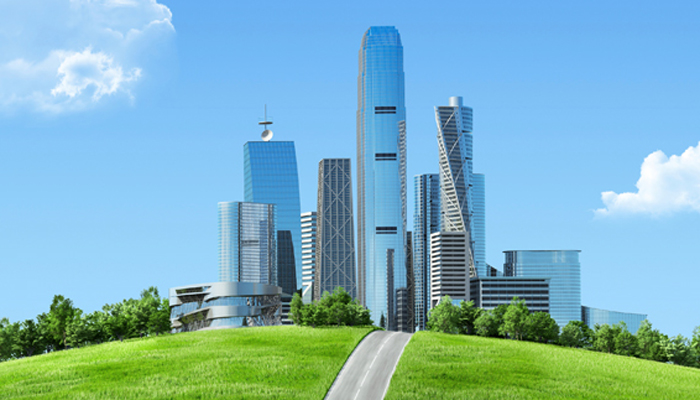 Posted 2017-02-30 by admin /
Halcrow Shall Be the Master Planner for Dholera SIR
Halcrow, the British infrastructure development giant shall be the master planner for Dholera SIR, the first planned smart city of India. Development work of Dholera SIR shall be done by reputed technology conglomerates such as CISCO and IBM to ensure Information and Communication Technology is deployed in every aspect making the smart city smarter They.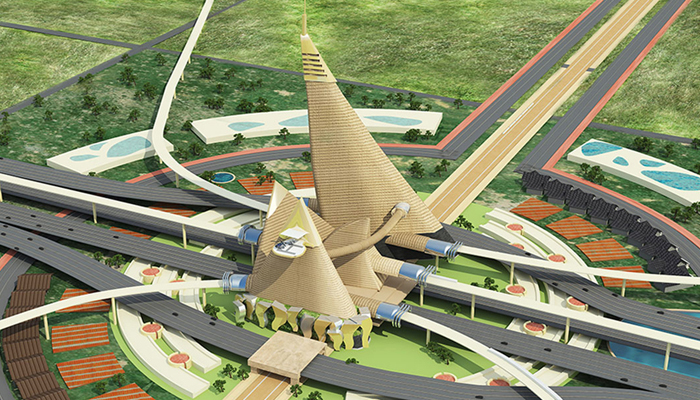 Posted 2017-03-08 by Admin /
Verticals That Shall Make Dholera a Smart City Have Been Identified
Dholera Smart city in Gujarat is a Greenfield project and the first smart city of India. The concept of smart city is however relative and differs from country to country. India has defined it with the help of 10 verticals that it believes should be a part of the smart city to make it really.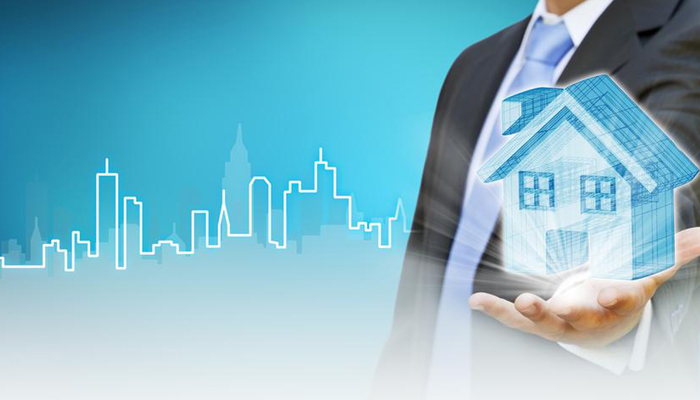 Posted 2017-03-20 by Admin /
Dholera Positioned to Attract Better Investments than Jhansi
Dholera is dream project of our PM. Narendra Modi's government has taken the issue of urbanization as a challenge and converted this into an opportunity for transforming India and taking it towards sustainable development. That is why the government has come up with the concept of smart cities. One of which is Dholera SIR and [...]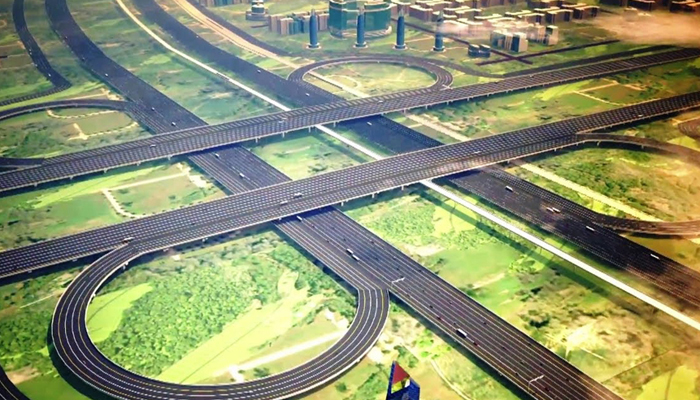 Posted 2017-02-30 by Admin /
Dholera SIR is in the list of Top Global Next generation Smart City says CNN
Modi's favorite smart city project, Dholera SIR is experiencing accelerated development on receiving back to back clearances and sanctioning of funds. The project which was conceptualized in 2007 was the brain child and dream project envisioned by Mr. Modi during his tenure as the Chief Minister of Gujarat. After a long gestation period, the project [...}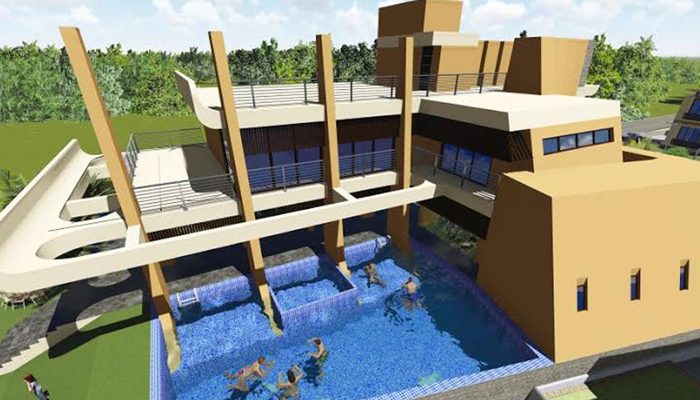 Posted 2017-04-09 by Admin /
Demand for residential plots in Dholera spurs as rentals remain stagnant in metros
Residential Plots in Dholera the "Affordable housing for all by 2022" vision envisaged by Mr. Modi has caused quite a buzz amongst the developers, land owners and citizens looking out to rent or own a home. This has also led to the rents getting stagnated with marginal increase in rentals in the metros and residential [...]