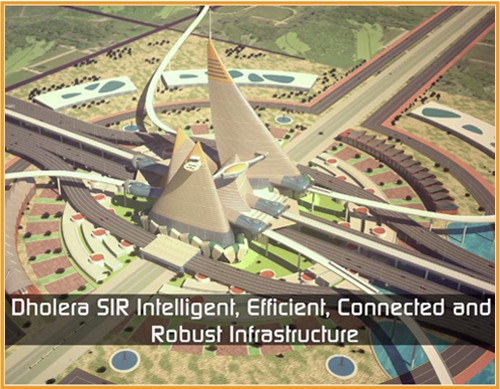 Invest in Dholera SIR, the best Dholera Investment & Township Project.
Dholera Investment is becoming trendy for the real estate investors who look forward to earning better returns within a shorter span.
With the small city in Gujarat being declared as the first smart city of the nation, Dholera investment has gained immense popularity amongst both small and big time investors. While it is being developed as a remarkable city that shall use state of art technology and boast of excellent infrastructure, what attracts majority of the investment in Dholera SIR is its affordable housing and low cost of land.
Why to invest in Dholera SIR Township Project?
Since Dholera was always a small hideous town in the might state of Gujarat, the prices of property never had a chance to soar up; until now. The cheap pricing mixed with a vision to make it a city six times the size of Shanghai makes investment in Dholera undeniably lucrative.So its the best time to invest in Dholera SIR number one Township Project
"Dholera Metro City".
While the retail global investors are expressing their interest in investment in Dholera , famous multinationals such as Mahindra Lifespace and Nano Developers have also not failed to avail this splendid opportunity of Dholera investment. Commitments have been made to set up plants that shall be spread across 1500 acres to 3000 acres of land. The nearness to the
DMIC corridor
is also an add on benefit that the region shall enjoy which shall contribute largely to inflow of massive investment in Dholera.
Dholera's development is a milestone for India that shall pave way for a more organized and smarter India through the 100 smart cities that shall follow. What are you waiting for?
Invest in Dholera SIR's topmost residential plots township project
and see your investment returns!